February Month-in-Review | Resumen del Mes de Febrero

February 2022
February has been a busy month in the Third District! From my trips to Oak Flat and Gila Bend to chairing a historic legislative hearing on the Environmental Justice For All Act, here's the latest.
La versión en español está a continuación.
• In late January I urged Arizona Governor Doug Ducey to comply with the Treasury Department's request to re-designate American Rescue Plan (ARP) funding as intended to lessen the impact of COVID-19 and protect students and school staff from the ongoing pandemic.
• Also at the end of January, I was pleased that the Nogales Trunkline and International Outfall Interceptor Rehabilitation Project (IOI) finally began. Repairs to this long-awaited aging infrastructure project are finally commencing and will ensure the most deteriorated parts of the pipeline are prioritized.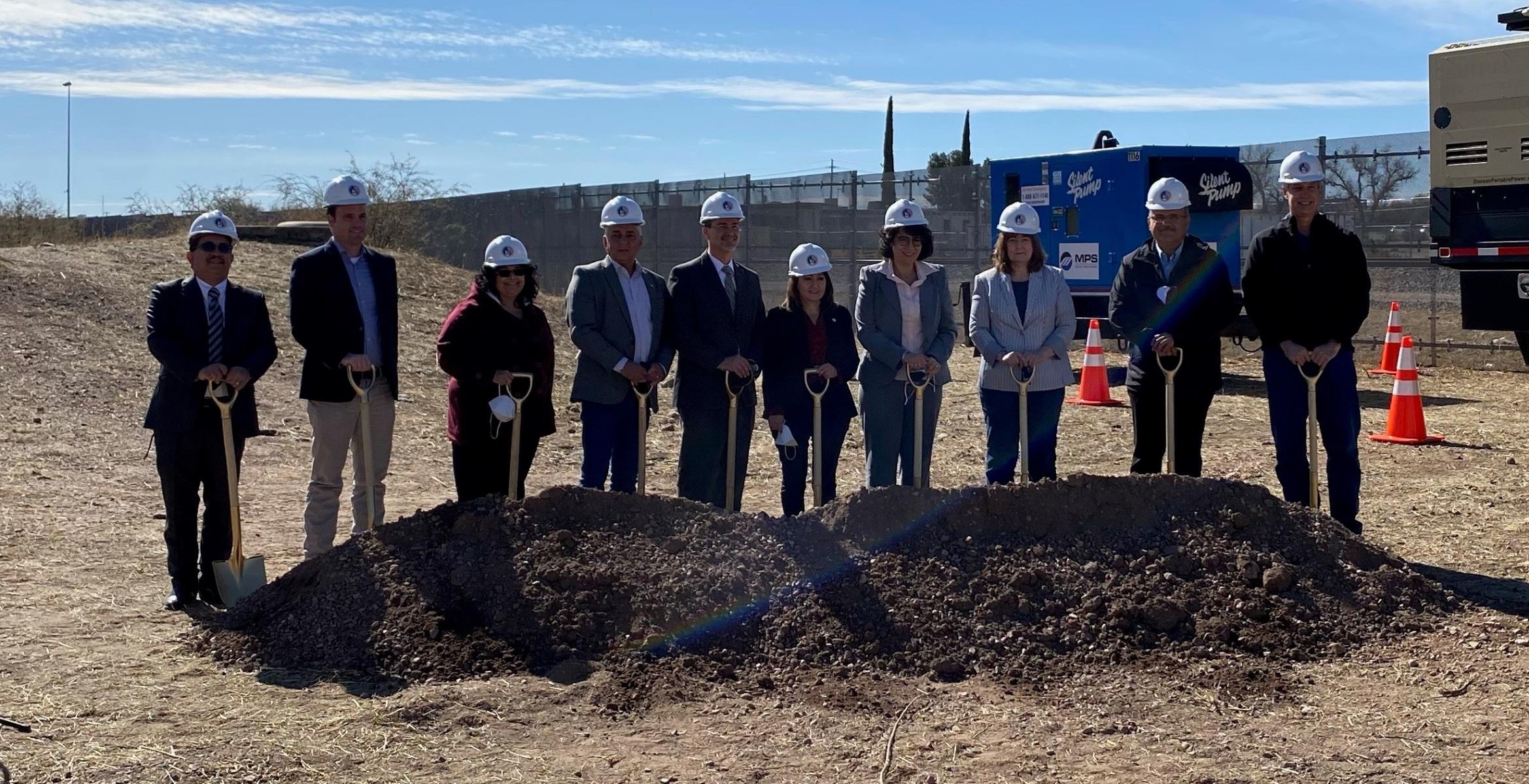 • On February 4 we passed my amendment to the America COMPETES Act, which will create the Office of Education Technology in the Bureau of Indian Education.
• On February 8, I voted in favor of passing the Postal Service Reform Act of 2022 (PSRA), which will enact several overdue changes to address USPS' financial challenges, improve mail delivery and support postal workers and retirees.
• On February 8, I ​also announced the first round of federal public transit funding heading to Arizona under the Bipartisan Infrastructure Law. The millions in funding will help strengthen public transit systems, support transit jobs and make urgently-needed repairs and investments.
• I wrote Governor Ducey on February 10 expressing my concerns with his sky-high $1.5 billion budget proposal for the Arizona Department of Corrections, Rehabilitation and Reentry. His request funnels taxpayer funds to more expensive for-profit prisons. Instead, I have a bill to end the use of prisons for profit.
• On February 11, I joined the U.S. Forest Service (USFS) and San Carlos Apache tribal leaders on a visit to the Oak Flat site in Tonto National Forest. We continue the fight to protect this sacred land from the threat of Resolution Copper.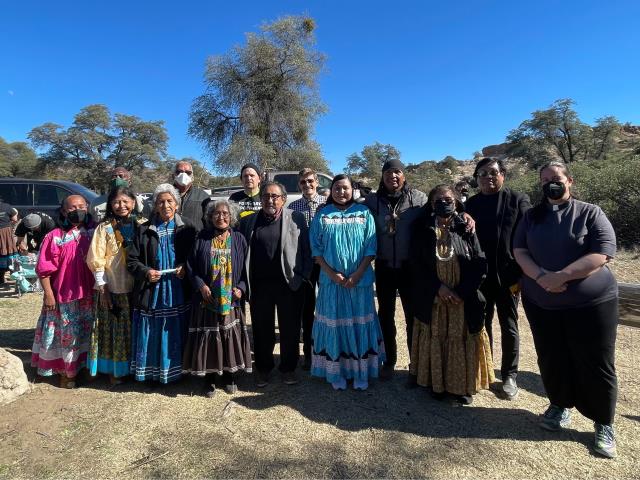 • I was honored to accept the 2022 Congressional Leadership Award from the National Congress of American Indians on February 14. I look forward to continuing to work with my indigenous brothers and sisters to make meaningful strides for tribal sovereignty, consultation, and representation in our democracy. • On February 14, with the help of local students and teachers, we made sure that all of our veterans knew how much our community loves and supports them through my annual Valentines for Veterans initiative.
• On the February 16, I chaired the House Natural Resources Committee's legislative hearing on the Environmental Justice For All Act, introduced by myself, Congressman A. Donald McEachin (D-VA), and Senator Tammy Duckworth (D-IL). Our bill is the result of a years-long effort to consult with stakeholders and impacted communities to craft comprehensive environmental justice reforms.
•  I also led a letter with the U.S. House Arizona Democratic Congressional delegation requesting that the Department of Homeland Security fully investigate the abhorrent conditions at La Palma Correctional Center in Eloy. Governor Ducey intends to transfer additional detainees to the private-owned and managed detention center despite unaddressed and lingering issues, including access to critical services and medical care for incarcerated individuals.  
•  On February 22, I joined Secretary of the Interior Deb Haaland on a trip to the Gila River Indian Community. We met with Governor Lewis and toured one of the infrastructure projects that will be funded under the Bipartisan Infrastructure Law's $1.7 billion allocation for water settlements with tribal communities.     
Putin's illegal invasion of Ukraine
Putin's military invasion of Ukraine late this month impose​s unnecessary human suffering and increases political, economic, and social instability globally. Russia's invasion will not go unanswered and the world will respond with unity and diplomacy as guiding principles. I stand with Ukraine and the U.S. must prepare to assist with the unfolding humanitarian crisis and the millions who will be displaced by this unnecessary war. Read my full statement here.
Thanks for catching up! Let's keep in touch.
As always, it is a pleasure and an honor to continue serving as your representative here in Congress. Don't hesitate to visit my website for further details on legislative activity, press releases, constituent services, casework needs, and more. You can also reach my DC Office at (202)-225-2435 or my Tucson Office at (520)-622-6788. Be well!
Peace,


Febrero 2022
¡Febrero ha sido un mes ocupado en el Tercer Distrito! Desde mis viajes a Oak Flat y Gila Bend hasta presidir una audiencia legislativa histórica sobre la Ley de Justicia Ambiental para Todos, aquí está lo último.
La invasión ilegal de Putin a Ucrania
La invasión militar de Putin a Ucrania a fines de este mes impone un sufrimiento humano innecesario y aumenta la inestabilidad política, económica y social a nivel mundial. La invasión de Rusia no quedará sin respuesta y el mundo responderá con la unidad y la diplomacia como principios rectores. Estoy con Ucrania y Estados Unidos debe prepararse para ayudar con la crisis humanitaria que se está desarrollando y con los millones de personas que serán desplazadas por esta guerra innecesaria. Lea mi declaración completa aquí.
¡Gracias por ponerse al día! Mantengámonos en contacto.
Como siempre, es un placer y un honor continuar sirviendo como su representante aquí en el Congreso. No dude en visitar mi sitio web para obtener más detalles sobre la actividad legislativa, comunicados de prensa, servicios para constituyentes, necesidades de trabajo de casos y más. También puede comunicarse con mi oficina de DC al (202)-225-2435 o con mi oficina de Tucson al (520)-622-6788. ¡Esté bien!
Paz,