Welcoming Secretary Cardona to Tucson

Dear Friend,
Yesterday, I had the opportunity to host U.S. Secretary of Education Miguel Cardona as he traveled to Tucson, AZ to highlight President Biden's Build Back Better agenda. This is the second visit Secretary Cardona has made to Southern Arizona during the last few months and shows the Biden Administration's commitment to our students, educators, support staff and communities. As I have previously noted, Secretary Cardona brings a wealth of experience and lifelong commitment to improving learning outcomes for students and ensuring that all have access to an equitable education.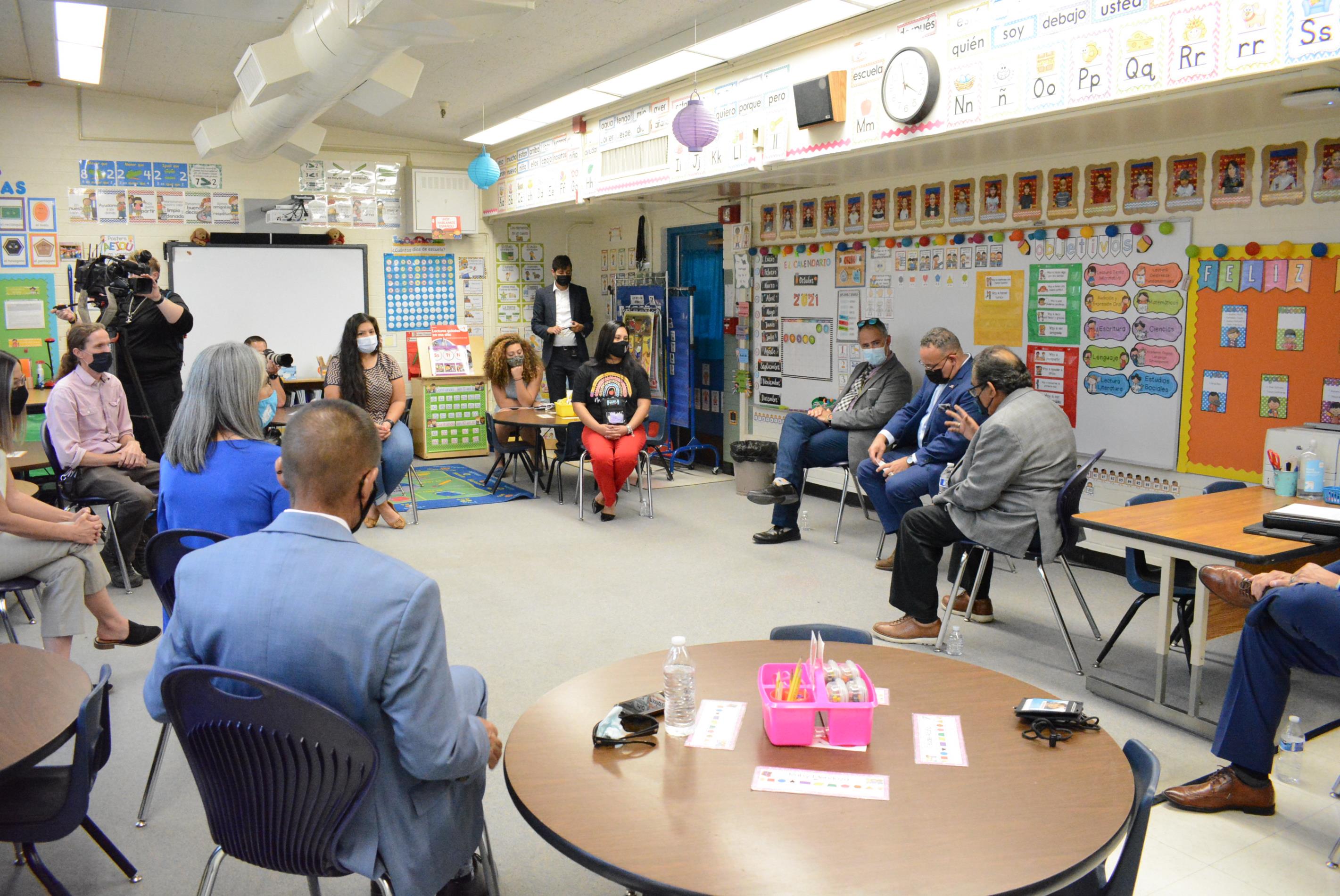 Secretary Cardona and I first visited Hollinger K-8 School in the Tucson Unified School District. Hollinger K-8 is unique in that it is the only school in Southern Arizona that offers Two-Way Dual Language, GATE classes for students, and Kindergarten through 8th grade. Sec. Cardona and I really appreciated the opportunity to hear directly from teachers and administrators on challenges they are facing teaching amid the pandemic and what reopening schools looks like during our roundtable discussion. We also stopped by several of the after school extracurricular activities and were welcomed with a live performance by "Los Perritos" Mariachi group and a dance class.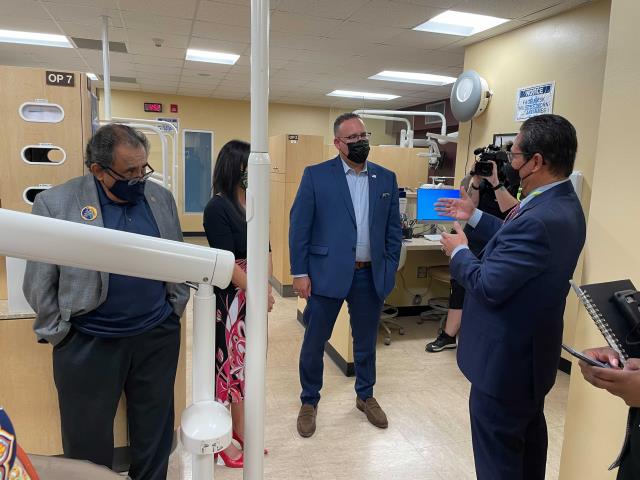 Our next stop was Pima Community College – West Campus where we visited and toured several of their health programs including the Dental Health Lab and the Nursing Stimulation building. We also discussed the Build Back Better agenda with students and faculty and focused on topics like pathways to affordable higher education, including free community college and equity in education. As part of the Build Back Better Agenda, the Biden Administration is calling for a historic investment in universal pre-K, billions in funding to address teacher shortages, and free community college to ensure that first-time students and workers looking to reskill can earn a no-cost, career advancing degree. The Build Back Better agenda invests in our students, families, and our communities.
The Build Back Better Act invests $761 billion to lowers costs for families, help secure good-paying jobs, and lay a strong foundation for our children. Investments such as: Lowering cost of child care & securing universal pre-K for three & four year olds, Lowering the costs of higher education by funding tuition-free community college and increasing pell grants, Strengthening our public school systems by expanding job training programs, and Helping prevent child hunger by expanding our most effective child nutrition programs I really appreciated the opportunity to once again host Sec. Cardona and showcase the talent and beauty of Southern Arizona.
His visit also marked the announcement by the Department of Education on the approval of Arizona's Plan for Use of American Rescue Plan Funds to support K-12 schools and students. The remaining $862 million in Arizona's American Rescue Plan Elementary and Secondary School Emergency Relief (ARP ESSER) funds have been distributed for a total of $2.5 billion.
The impacts of the pandemic have been felt in so many sectors of our communities, and especially in our schools. I applaud the Biden-Harris Administration and my colleagues in Congress for responding to this critical moment and providing the necessary resources through the American Rescue Plan so school districts can return to in-person learning while protecting the health and safety of students and educators. These funds are especially critical for our lower-income schools, where communities have been disproportionately impacted by the pandemic.
I look forward to seeing these resources put to good use to allow our schools to safely operate while also addressing learning loss and the social and economic toll that our communities have had to endure.
Full details from the Department of Education on what this means for Arizona schools can be found here.
Sincerely,

Member of Congress